Holiday Homes in Lagos, Portugal 2023
Are you looking for tastefully furnished holiday homes in Portugal in the Algarve? Here you will find two beautifully renovated townhouses in the historic centre of Lagos. Both are great places to spend a wonderful time in the Algarve.
Are you planning your holiday in the Algarve?
We rent out two beautiful individual holiday homes in Lagos, Portugal. Both are located in the historic city centre, but still in a quiet location. From both houses it is only a short walk to the cliff protected beach of Praia da Batata. Also the spacious Meia Praia is not far away.

Portugal's Algarve is considered to be the most enticing and versatile holiday destination in Europe. And it is not even far away from Germany. Two to three hours flight time and you stand on the airfield of Faro.
Why rent a holiday home in Lagos?
Lagos - in our opinion the most beautiful city in the western Algarve - can be reached from there by car in about 45 minutes. You can also rent a shuttle bus if you want to enjoy your holiday without a rental car. Our houses are despite these short ways in safe distance to the mass tourism and the vacation homes in unsightly concrete blocks. They are also not comparable with a holiday flat or an apartment, since we ourselves like to spend our holidays there comfortably and undisturbed.

By the way, on this page you book your holiday cheaply and personally, because you book directly from private. There are no agency fees as with FeWo-direkt, Booking.com or Airbnb. We ourselves use our houses as holiday apartments, so they are furnished in such a way that our guests also have a pleasant stay there. The consistently positive ratings speak for themselves.
Which holiday home would you like to see first?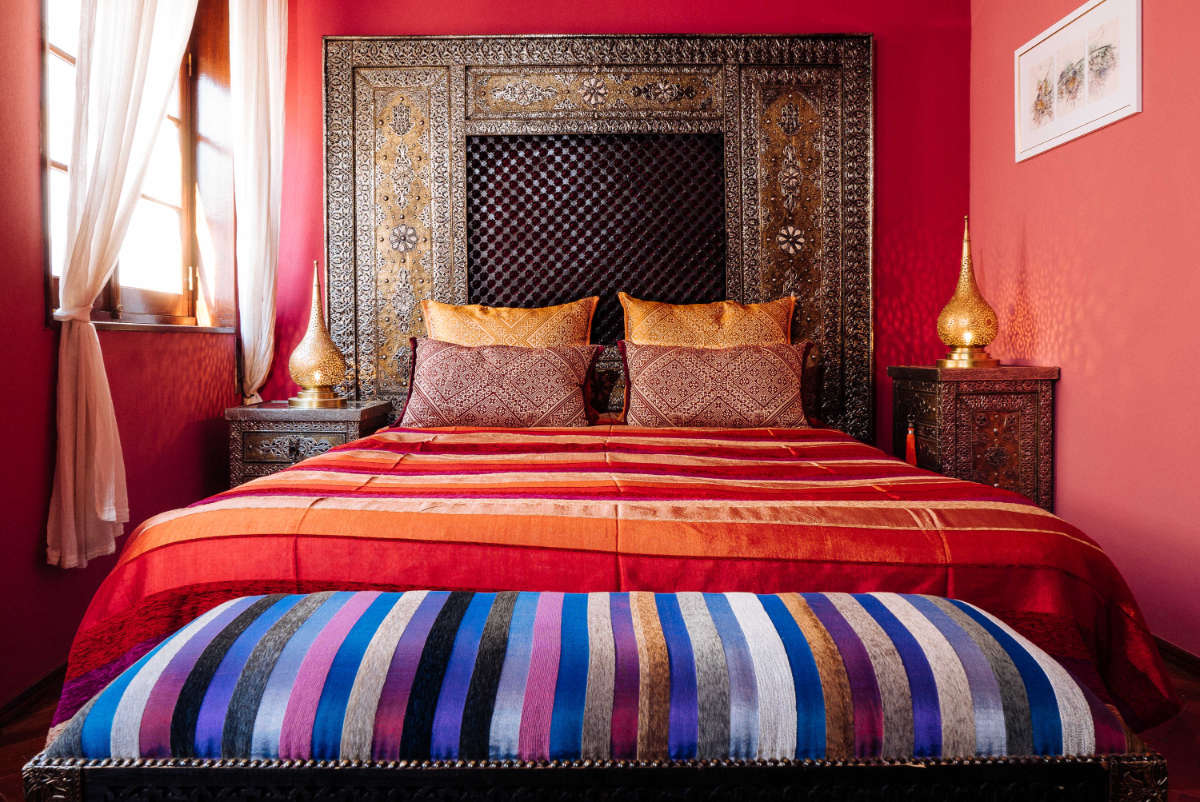 Extensively restored holiday home in the historic centre of Lagos, Portugal. 100 m² living area with two bedrooms and space for up to four people. Large panoramic roof terrace with sea views. 10-15 minutes walk to the beach.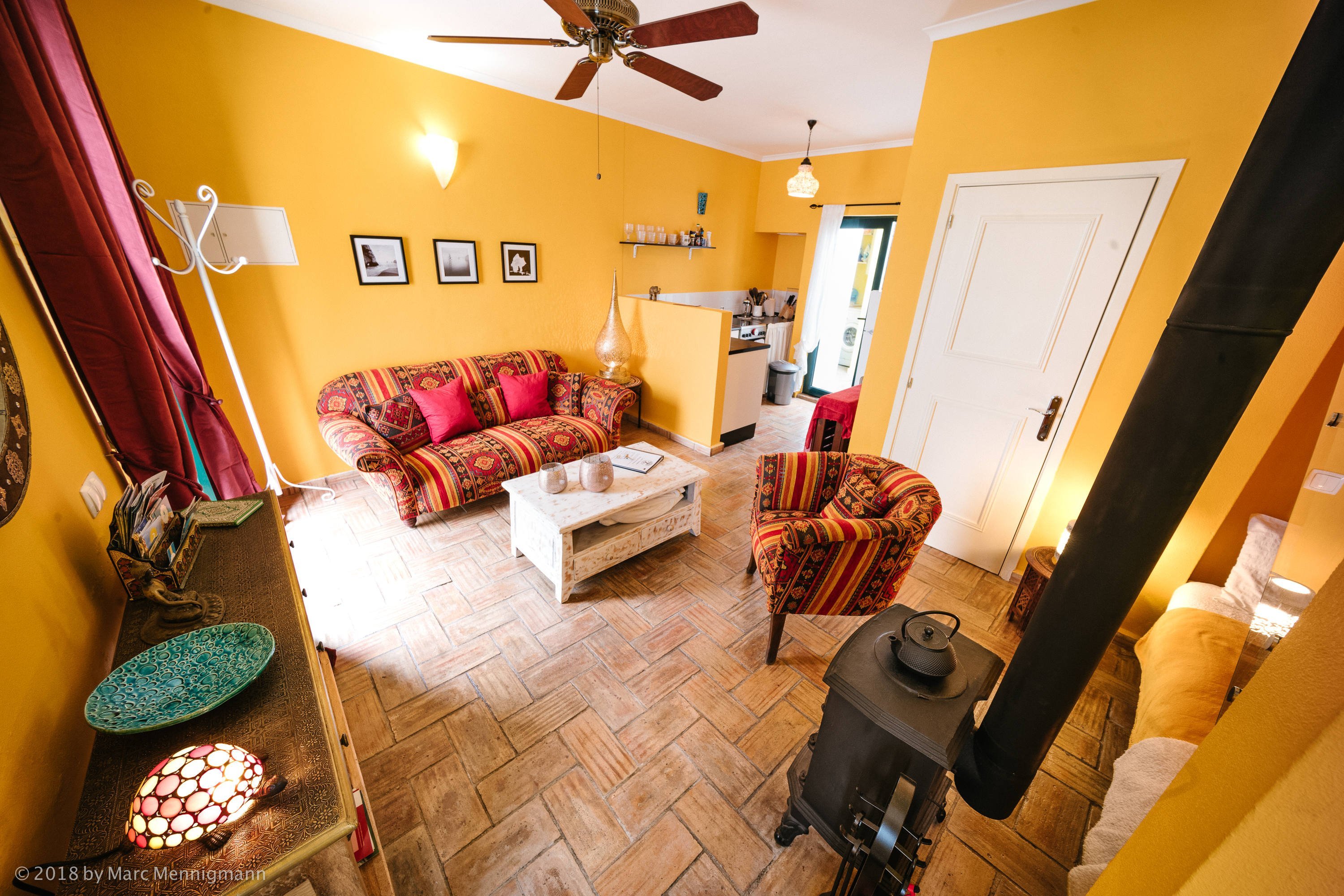 Moroccan inspired holiday home in the historic centre of Lagos. 80 m² living area with one bedroom and space for up to three people. In 10-15 minutes by foot to the beach.
How can I rent your holiday homes in Lagos?
What makes the Algarve so special?
The Algarve is Portugal's popular south coast. This area has beautiful sandy beaches, quaint fishing villages and a pleasant climate, all of which combine to create the perfect getaway.
The Algarve is very diverse. There are pristine beaches for families, water parks for adventure, vibrant nightlife for parties, or historic cities for cultural excursions. In addition to bustling cities, there are more than 200 kilometers of stunning coastline, mountainous hinterland and peaceful nature reserves to explore.
For your holiday, the Algarve is a stress-free destination; the area is very safe, English is widely spoken, hotels are of a very high standard, and the Portuguese are very welcoming. Not only is the Algarve a great holiday destination, it is also one of the cheapest travel destinations in Europe, much cheaper than Spain, Greece or France.
The Algarve has a lot to love so let us help you to plan your trip to this amazing area.
The four largest towns in the region are Albufeira, Lagos, Praia da Rocha and Vilamoura, all four of which offer beautiful beaches, rich nightlife and endless holiday activities.
Lagos is our personal favourite as it is more of a vibrant city than the others. Lagos has the most Portuguese vibe of them, combining a historic city with beautiful beaches. And of course we have our two holiday homes in Lagos!
The western coast of the Algarve (the north and south coasts between Sagres and Odeceixe, about a 30-minute drive from Lagos) is exposed to the power of the Atlantic Ocean. This is a breathtakingly beautiful area with towering cliffs, wind-swept beaches and vast seas. There is almost no tourism development here.
And if you are interested in events happening here at the Algarve, please have a look at AlgarvEvents:

So how about renting a holiday home in Lagos?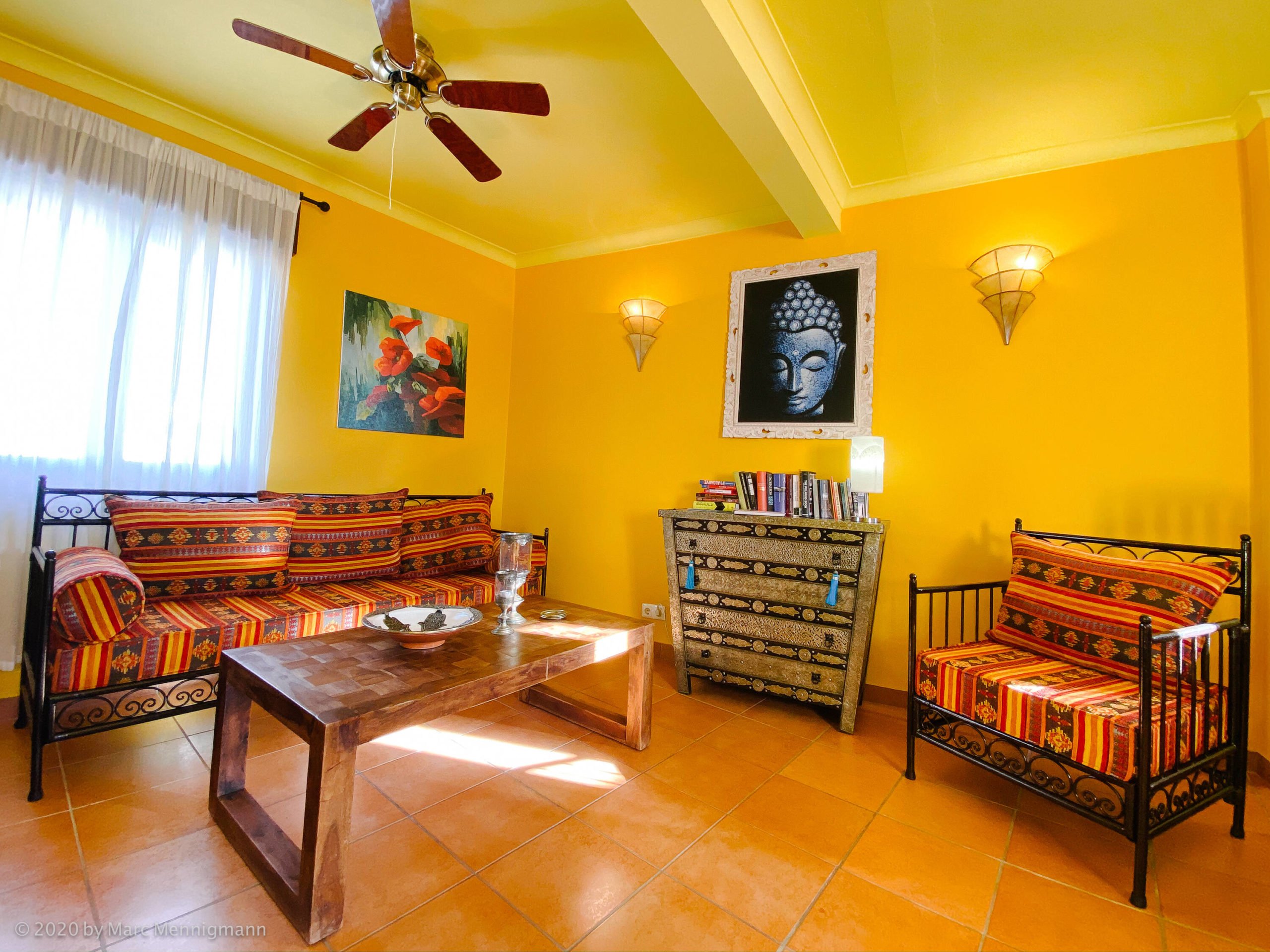 The casa is an extensively restored house in the historic centre of Lagos, Portugal. 100 m² living area over two stories with two bedrooms and space for up to four people. Walk to the beach in 10-15 minutes.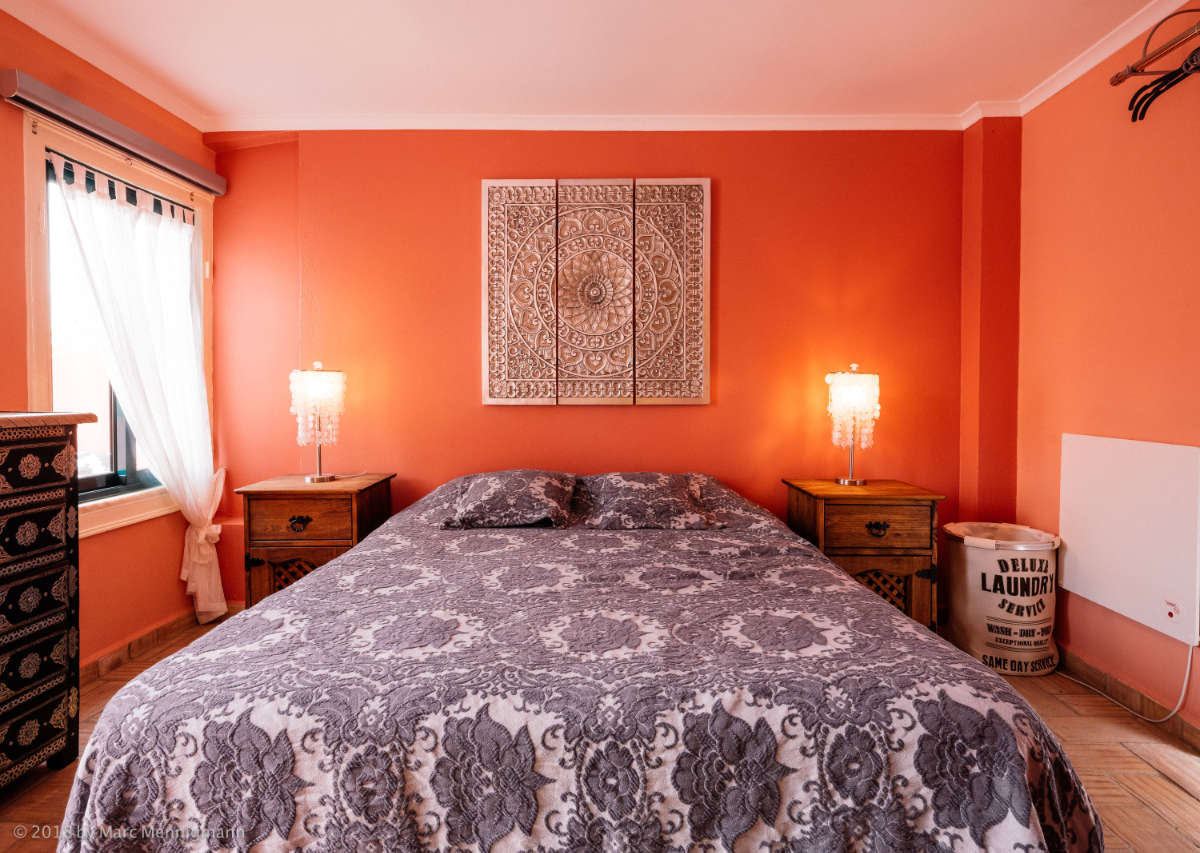 Moroccan inspired holiday home in the historic centre of Lagos. 80 m² living area with one bedroom and space for up to three people. The Casinha Canal is a charming, romantic old townhouse , with beaches, restaurants, bars and shops within walking distance.
Lagos does have something for everyone. The Old Town is suitable for all ages, with plenty of small shops, cool bars for young people and elegant restaurants for those looking for a more relaxed evening. It is a popular tourist destination, attracting visitors from around the world with its cliff-lined coast, beautiful landscapes, and vibrant culture. Some of the most popular attractions in Lagos include the Praia do Camilo Beach, the Meia Praia Beach, and the Lagos Marina. The city is also known for its vibrant nightlife, with many bars, clubs, and restaurants that stay open late into the night.
Our two holiday homes in Lagos offer the best home base for your holidays in Algarve's most cosmopolitan resort.
We would be delighted to welcome you as our guests in our holiday homes in Lagos soon.