When you think of paradise, two places that might not immediately come to mind are the Algarve in Portugal and California in the United States. However, these two coastal regions share remarkable similarities that make them stand out as some of the most stunning destinations in the world. From golden beaches to a vibrant cultural scene, here's why the Algarve is often called "Europe's California."
Golden Coastlines:
The first striking similarity between the Algarve and California is their breathtaking coastlines. Both regions boast miles of pristine sandy beaches, perfect for sunbathing, swimming, and surfing. In the Algarve, the rugged cliffs and hidden coves create a dramatic backdrop, while California's coastline features iconic spots like Malibu and Big Sur. Whether you're strolling along the Algarve's Ponta da Piedade or exploring California's Pacific Coast Highway, you'll find yourself surrounded by awe-inspiring natural beauty.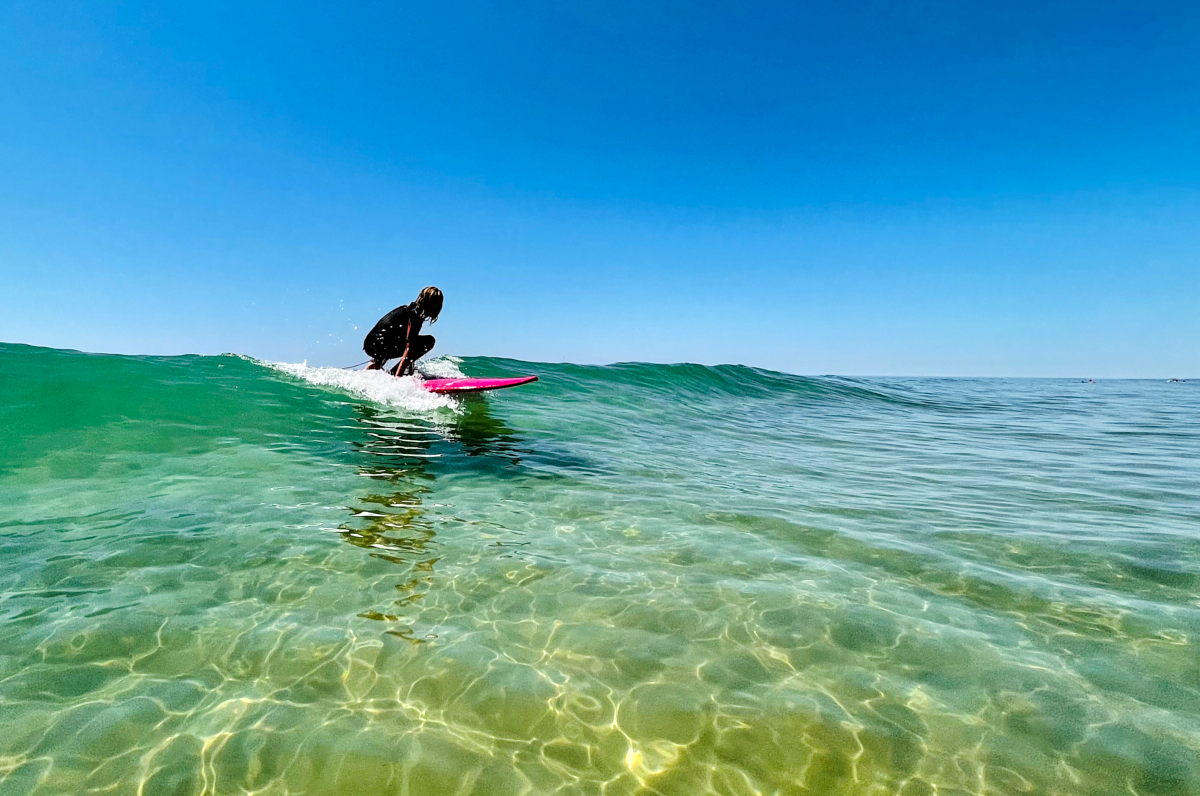 Surfing Culture, like in California:
Surfing enthusiasts, take note – the Algarve and California are paradise for wave riders. Both regions are renowned for their consistent surf breaks and welcoming surf culture. Whether you're a seasoned pro or a beginner looking to catch your first wave, you'll find surf schools and board rentals aplenty in both the Algarve and California. Grab your board, hit the waves, and experience the thrill of riding the ocean's rhythm.
Cultural Fusion:
While the Algarve and California have distinct cultural identities, they share a rich tapestry of influences from around the world. In the Algarve, Moorish and Mediterranean influences are evident in the architecture, cuisine, and music. Similarly, California's cultural scene is a vibrant blend of Mexican, Asian, and European influences, reflecting its diverse population. Whether you're savoring a traditional Algarvian cataplana or enjoying California's famous fusion cuisine, your taste buds will embark on a delightful journey.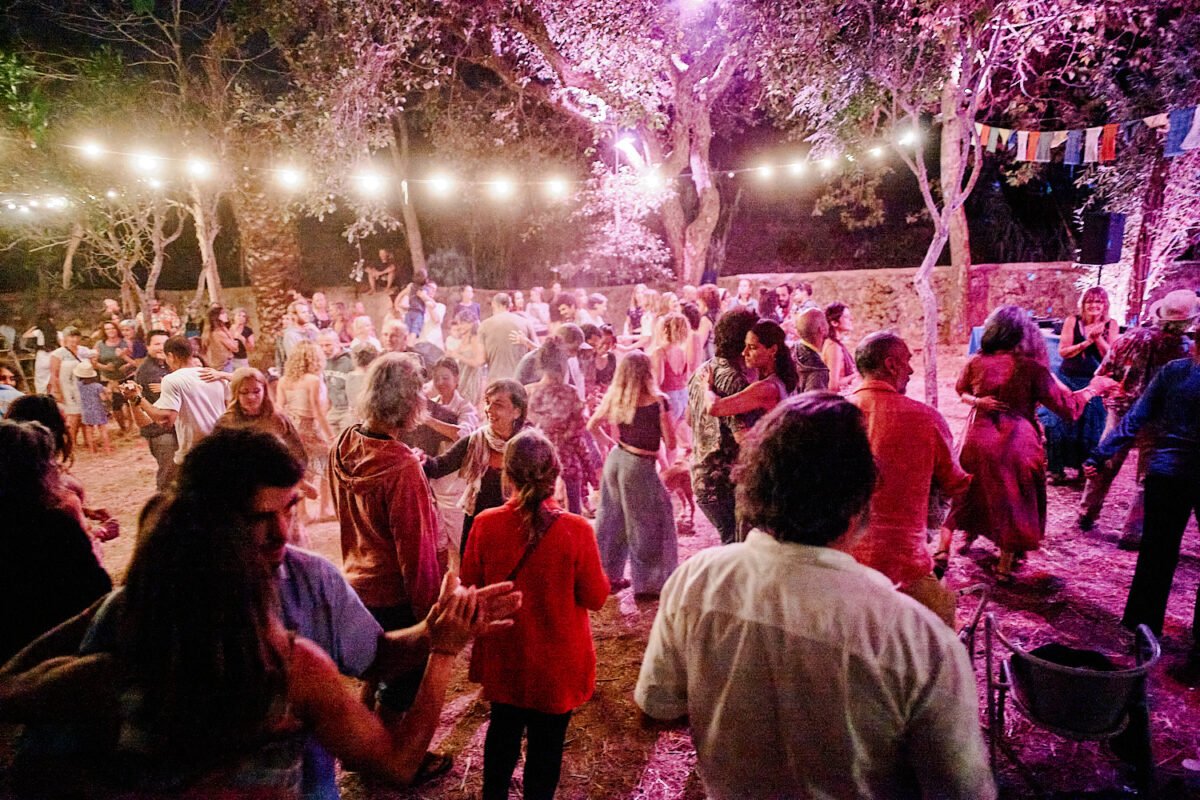 Outdoor Adventures:
Both regions offer an abundance of outdoor activities for nature lovers. In the Algarve, you can explore the rugged beauty of the Ria Formosa Natural Park or hike along the Algarviana Route. In California, the opportunities are endless, from hiking in Yosemite National Park to exploring the Joshua Tree desert. Whether you prefer the mild Mediterranean climate of the Algarve or California's diverse landscapes, outdoor adventure awaits.
Artistic Expression:
For creative souls, both the Algarve and California are inspirational havens. The Algarve's charming towns and villages have long attracted artists, and you'll find galleries showcasing a wide range of artistic expressions. California's artistic spirit shines through its world-famous film industry, music scene, and thriving art communities in cities like Los Angeles and San Francisco. Whether you're seeking inspiration for your own creative endeavors or simply appreciating the artistry around you, both regions offer a wealth of cultural experiences.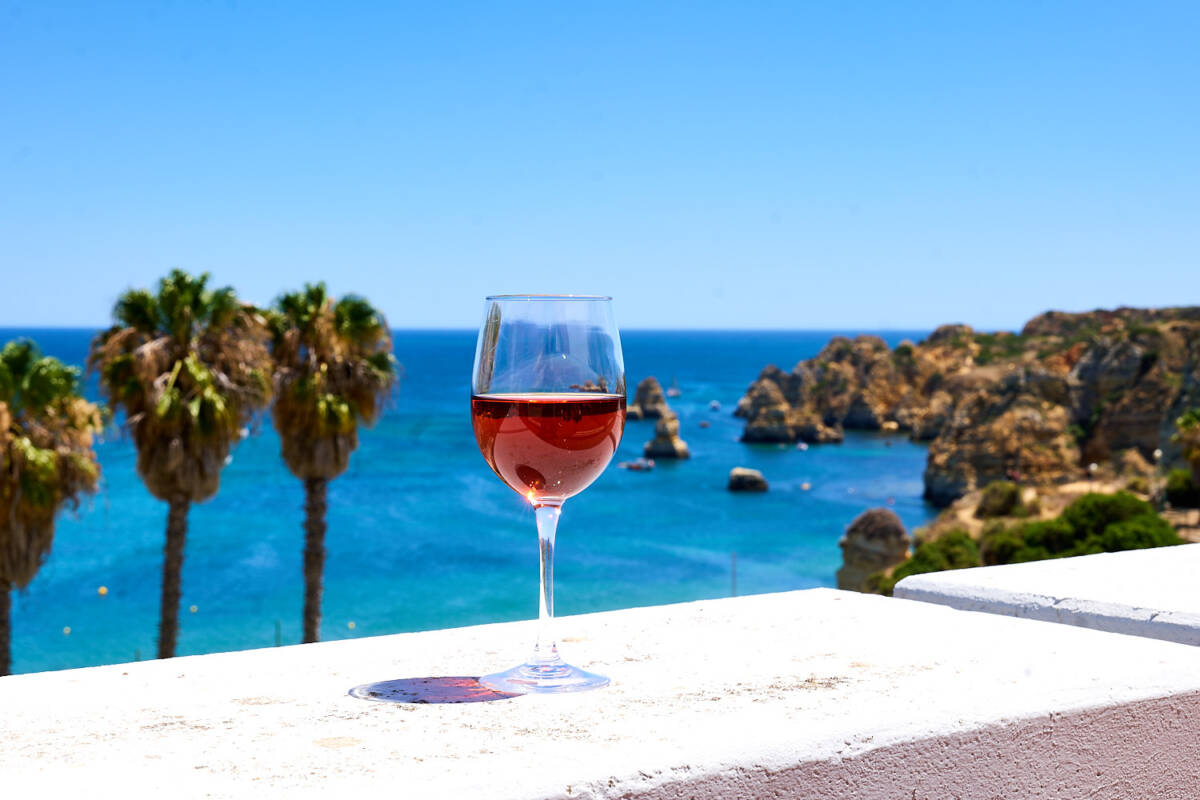 Wine and Dine:
Wine aficionados will be delighted to discover the burgeoning wine scenes in the Algarve and California. While California's Napa Valley is renowned for its vineyards and wineries, the Algarve has been gaining recognition for its impressive selection of local wines. Savor a glass of Algarvian Vinho Verde or California Cabernet Sauvignon as you toast to the good life in these picturesque regions.
Local Charm and Population:
One notable difference between the Algarve and California is the population. California is a populous state, home to millions of residents and numerous tourists. This bustling atmosphere is a testament to its vibrant culture and diverse communities. On the other hand, the Algarve boasts a much smaller population, making it significantly less crowded and more relaxed. This tranquil ambiance allows you to escape the hustle and bustle, creating an ideal environment for unwinding and recharging.
Your Next Escape:
As you contemplate your next vacation destination, consider this: nestled in the heart of the historic center of Lagos, Portugal, lie two charming holiday rentals waiting to provide you with an unforgettable experience. Casa Amendoeira and Casinha Canal offer the perfect blend of historic charm and modern comfort. Imagine waking up to the Algarve's gentle sunshine, strolling through cobbled streets lined with cafes and boutiques, and returning to your own private oasis in the historic center of Lagos.
Our holiday rentals are the ideal choice for travelers seeking a unique and immersive experience in the Algarve. From these central locations, you can explore the region's stunning beaches, savor delicious local cuisine, and immerse yourself in the rich culture of Lagos.
Don't miss out on the opportunity to make your Algarve adventure truly exceptional. Book your stay at Casa Amendoeira or Casinha Canal today and experience the magic of the Algarve's historic center. Your dream vacation awaits in the heart of this European paradise.